The Jets are at the MTS Centre tonight to take on the Senators. This is the first game post-trade deadline for the Jets so it will be super fun and will be exciting and not boring at all (please?).
Keys to the Game
Winnipeg Jets
Who even knows right now? Honestly. With the addition of Lee Stempniak (who I just want to call Stumps for some reason but that is inappropriate Breanne, you stop that right now young lady) , it's hard to say what the keys for the Jets will be as it's difficult to gauge how they will function as a team. The one bonus is that there's been a few days in between for the new folks to get to know their team mates and the systems and whatever else they'll need to be part of the team for the potential Cup run.
The Senators goalie, Andrew Hammond, is filling in while Craig Anderson is out with injury. He's been pretty stellar (1.40 GAA and  .955 SV%) in his last little stint in goal and shouldn't be underestimated at all.
In addition, the usual still stands as key: No stupid penalties.
Ottawa Senators
The only thing I really know about the Senators can be summed up in these three points:
1) Erik Karlsson.
2) Mika Zibanejad is such a fun name.
3) Bobby Ryan is pretty good.
So, in my crash course of all things Senators, here is what I have learned: this is the last game of a long road trip for the Senators. It will be easy to dismiss errors as being due to fatigue given this fact but the Senators are not currently in a playoff spot and need all the points they can get if they want to have a chance. On the other end of the ice, the Jets will take advantage of those little fatigue related mistakes and the Senators need to play smart in order to make it out.
In addition to not giving in to fatigue, the Sens top lines need to be on their game tonight as (and I'm so happy I can say this) the Jets lines don't resemble a complete and utter dumpster fire for the most part.
I don't know what else, this was a last minute preview for me.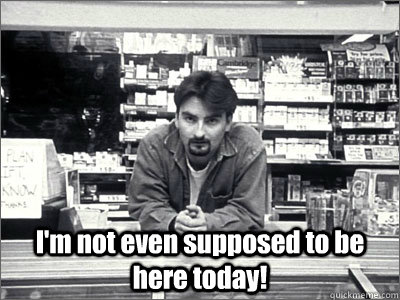 Player to Boo Mercilessly
Andrew Hammond. Just boo him. Craig Anderson will be back very soon (it was rumored earlier that he was to be in tonight but he isn't quite ready yet) and the kid could use some booing.
Prediction
Jets 4
Senators 2
Lee Stempniak scores a goal.
Tyler Myers gets the assist.
Mark Scheifele plows another guy over because he's found out that he looks less silly when falling over if he takes someone down with him.