The Winnipeg Jets are a team that is currently going through some issues. The loss of Mathieu Perreault for the remainder of the regular season has already left the roster depleted and yesterday it was announced that Ben Chiarot is also injured and will be unavailable until April. Add to this the potential that Blake Wheeler may also be injured (he did not participate in the morning skate) and the Jets lineup resembles this:
That being said though, the competition tonight is also a team that's going through some pretty big struggles. The Dallas Stars have lost the last 4 games, their last loss being an absolute meltdown against the Minnesota Wild (final score 6-2)(ouch).
Keys to the Game
Winnipeg Jets
Be Special: Lately the Jets special teams have been less than stellar. They're still doing their job, but it's been a struggle for them. They have managed to score 6 powerplay goals in their last 20 opportunities but have given up 9 goals in their last 25 penalty kills (thanks to Defending Big D for crunching those numbers so I didn't have to do it myself!). While this is not absolutely terrible, it's definitely not great.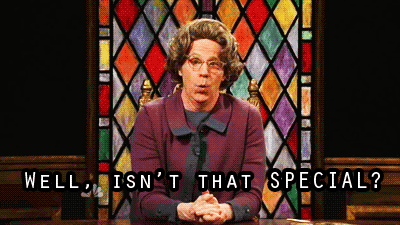 The Jets are ranked at 19th in the league for penalty kill percentage and their opponents tonight are a few spots behind them in 23rd place. Given the Jets abilities to take many penalties in a game, this will be an area in which they should be on point tonight.
Hop off the Strugglebus:
As stated in my intro, the Jets are a depleted team as far as players goes and things could get worse should Wheeler be confirmed as being out. Should that happen, it is assumed that Dustin Byfuglien will move to forward to fill his spot in the line up. This is a very difficult discussion among us fans of the team as we don't all agree as to where the big guy's more effective (even though he's actually better on defence)(stop disagreeing with me)(don't even). Regardless of what the lineup looks like, the Jets have to simply take what they have and make it work.
Dallas Stars
Klingberg vs. Klingberg: Tonight presents an interesting opportunity for both teams as brothers John and Carl Klingberg should be facing off against each other. I wonder how many times the announcers are going to feel the need to tell us that they're brothers?
John Klingberg is definitely a guy the Stars can use to their advantage. He's been on quite a roll as of late what with the 22 assists this season and the amount of points he's picked up in his last few games (8 points over the course of 10 games).
Get Something Good Going: The Stars need to be ready to capitalize on the Jets mistakes. With this current squad the Jets will be icing there is lots of room for mistakes to be made and by minding those errors, the Stars can score goals. In addition to waiting patiently for those mistakes, the Stars can also turn the game against the Jets by using a little amount of encouragement to force mistakes to be made. If they get their feet moving quickly and build up a speed game they stand a chance at overwhelming the Jets and winning. Essentially: be fast, be aware and be ready when opportunities present themselves.
Player to Boo Mercilessly
Oh, why not Tyler Seguin? He's pretty worthy of some boos, just because he's good.
Prediction
Jets 5
Stars 4
I have a feeling given the Stars last few high scoring games, this one could be a doozy.