Some Points From Paul Maurice's Press Conference from Tuesday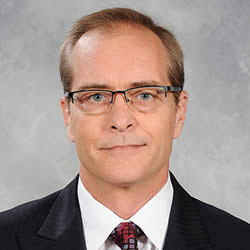 In the first press conference since the Winnipeg Jets made the first cuts of the pre-season, Paul Maurice discussed numerous topics today. Here are some of the highlights that I picked up on:
1) Injury updates: Stanley (day-to-day), Suess (2 wks), Nogier (4 wks), & Samberg (6 wks).
Still kills me that Samberg got hurt. With the camp Heinola has been having so far this year, Samberg could have even supplanted him in the depth chart with a good pre-season. That's not saying that Heinola doesn't have the higher potential, he does, but rather that I can see Samberg earning Maurice's trust on the defensive side much quicker than Heinola will.
2) Discussed that the Jets are now just starting to work on the PP for the first time of the pre-season. Working on some system changes and finding who will take Perreault's spot on the 2nd unit.
Hopefully this year the Jets go with the hot PP, rather than just default to the Scheifele unit. Last year, the PP at times looked way to predictable, so hopefully these system changes will help keep the penalty killers guessing more often. Also noticed that against Vancouver, they did have Vesalainen playing on the PP, but in the down low position. The guy has a cannon, watch some AHL tape from last year and put him in a position for a one-timer.
3) Was asked directly whether he would consider Perfetti filling in for Scheifele on the first line for the opening game. Maurice clearly indicated that this was not a possibility, as it would not be putting Cole in a "position to succeed".
While Scheifele is able to "succeed" playing with Wheeler, it isn't exactly putting Scheifele in a position to "excel" either, in my opinion (unless your talking about the PP).
4) Pretty much confirmed that Vesalainen has the inside track for the 3rd line right wing spot. Noted that Vesalainen is still adjusting to the switch to the right side and will be given time to adjust.
5) When talking about the 3rd line, he kept mentioning "Lowry & Stastny" so maybe the Jet's top 3 lines have been decided in Maurice's mind? Connor-Scheifele-Wheeler, Copp-Dubois-Ehlers, & Stastny-Lowry-Vesalainen.
Though when discussing Svechnikov later on, he acknowledged that he could see him playing on a line with Stastny & Lowry.
When talking about Svechnikov, Maurice noted that he has been playing well with Harkins. Also said that all of them (Harkins, Svech, Toninato, Vesalainen) can play both wing positions and that Nash/Toninato/Harkins/Gustafsson could play center.
6) Maurice indicated that he has liked what he's seen from Gustafsson and that he feels he can play at the NHL level. He did ponder what would be better, 8 to 10 minutes in the NHL or 20+ in the AHL, pointing out that he is waiver exempt, so can be called up easily should he be in the AHL and there is a need.
The info about the 4th line likely getting 8 to 10 minutes, depending on the amount of penalty killing required, kind of gives us a glimpse that Maurice's time usage will likely pretty much remain the same - approximately 1st: 20 mins, 2nd: 15 mins, 3rd: 15 mins, & 4th: 10 mins.
Also leads me to believe that Gustafsson is likely to start the year in the AHL with the Moose, along with Perfetti.
Speaking of the Manitoba Moose, they started their training camp today, here are the attendees:
G: Mikhail Berdin, Philippe Desrosiers, and Arvid Holm
F – Jeff Malott, Kristian Reichel, Mikey Eyssimont, Luke Johnson, Austin Poganski, Haralds Egle, Nicholas Jones, Evan Polei, Peter Krieger, Ty Pelton-Byce, Isaac Johnson, Cole Maier, Greg Meirles, Colt Conrad*, Nich Haloran*, Todd Burgess, Bobby Lynch and Thomas Caron*
D: Declan Chisholm, Leon Gawanke, Simon Lundmark, Johnathan Kovacevic, Dean Stewart, Tristan Pomerleau, Croix Evingson*, Jimmy Oligny, Hayden Shaw and Trent Bourque
* - indicates a player on a PTO with the Moose.
7) He didn't get into any details, but Maurice indicated that there was a plan for the opening game's lineup that wasn't really based on the on-ice needs (alluding to the closeness the Jets will be to the cap's ceiling this year) and that he couldn't explain it because he really didn't understand it.
Not exactly sure what to make of this.