The Jets have flown to Calgary tonight to take on the Flames and honestly people, I don't know if you remember this at all but last time I did a Jets/Flames game I had literally no clue what to write because even though Calgary is only 3 hours away from me I don't pay any sort of attention to the Flames. I bring this up because I know things now! This will be a much better preview because I possibly have some Flames info in my little brain. HUZZAH!
Anyway, the Jets are in the middle of some sort of ugly losey digusting thing right now and I'm hoping that they can just cut that crap right out starting tonight.The Flames though are not necessarily the worst team in the NHL right now. I mean, they're not the best, but compared to last year's performance from the team, they're doing rather well all things considered. Well enough to be sitting in the second wild card spot behind Winnipeg at the moment. There are 3 points separating the two teams so if the Jets lose tonight it's not like Calgary automatically takes their place in the standings, but that's just too close for comfort. It's just nice to win and take those points away from a team that's nipping at your heels.
Keys to the Game
Winnipeg Jets
Be a Nice Person: I'm going to just be a little obvious here and state that the Jets can't afford stupid penalties. Not at all. Last game was a nightmare for penalties and stupid life choices and that cannot happen again. Zach Bogosian needs to just calm down a little bit and not fling his stick at opposing players. Mathieu Perreault also took a bad penalty last game and he cannot be doing that. Dustin Byfuglien had just an epic meltdown out there. Ridiculous penalties were what killed the Jets last game and they seriously need to calm down and focus on putting the puck in the net rather than taking out their anger on anything that happens to skate by. No headlocking other players with your knees and threatening to bite others tonight, okay Buff?
Beware the second period: The Calgary Flames are not first period all stars. I watched their game against Edmonton on Saturday night and it looked like they pretty much slept through the entire first, but the second period they came alive and started making Edmonton's life difficult. I also learned that they do this quite often and are apparently notably slow starters. The Jets should be looking to come out fast and hard against them and score early, but they need to beware the momentum shift in the Flames that usually happens around the middle of the second period.
Calgary Flames
Angry Jets are Stupid Jets: Just like one of the keys to the game for the Jets was to not take stupid penalties, one of the keys to the game for the Flames would be to draw the Jets into making bad life choices and taking those penalties. If the Jets are in the same mood as they were last game, the Flames could easily turn this in their favor by drawing those costly penalties. Make the Jets angry, do what you can to annoy them. Angry Jets tend to implode quickly.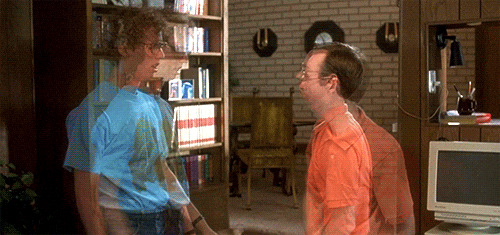 Don't be boring: This is more for my own benefit than a tip for the game. I find the Flames to be one of those teams that just sucks the life out of everything (kind of like the Minnesota Wild) and I'm just hoping for a fast paced, fun game.
Player to Boo Mercilessly
Sean Monahan: He's leading the team in goals right now with 16, he's all of 20 years old, he seems like a pretty nice guy off the ice and he's very likely to do something tonight that will make you very angry like score a goal or something. Boo him. Boo the kid.
Prediction
Jets win. 4-3. Overtime.